Elevate Workplace Performance Malaysia with New IT Devices
Undeniably, staying competitive and ensuring optimal workplace performance are paramount. Tan, a forward-thinking business owner in Malaysia, recognises this deeply.
Rather than being just another business leader, Tan has consistently demonstrated his dedication to equipping his team with the right tools and resources they need to excel.
His unwavering commitment to his team's success isn't just about productivity; he firmly believes that a well-equipped workforce is a cornerstone of a thriving business.
Outdated Devices and Diminishing Workplace Performance
Recently, however, Tan found himself grappling with a concerning trend that threatened to compromise his team's efficiency and, consequently, his company's competitive edge.
It was a trend that demanded his immediate attention.
The growing chorus of complaints he received from his employees was not merely about minor inconveniences; they struck at the heart of the company's performance:
1. Complaints about Outdated Devices
Employees were becoming increasingly vocal about the outdated devices they were using.
They spoke of computers that seemed to belong to a different era, struggling to keep pace with the demands of modern business operations.
2. Grappling with Slow, Unreliable Computers
Productivity was taking a hit as employees grappled with sluggish and unreliable computers. Tasks that should have been straightforward were turning into time-consuming battles with unresponsive technology.
3. Ageing Software Hindering Productivity
Software that had long passed its prime was a common frustration. Outdated applications and operating systems hindered employees' ability to work efficiently, making even routine tasks needlessly complex.
4. Mounting Costs Associated with Device Upgrades
Moreover, Tan was acutely aware of the escalating costs associated with the frequent need for device upgrades.
It was becoming increasingly challenging to justify these expenses, especially when the returns in terms of productivity were diminishing.
Read More: VDI Vs DaaS: Which Should You Choose for Your Workplace?
How Can DaaS Solve the Problem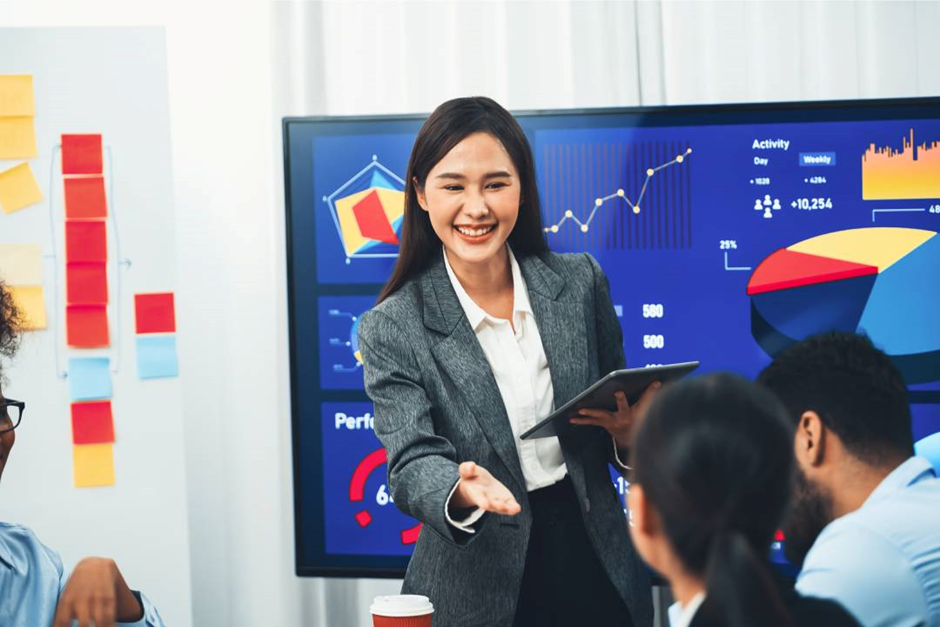 Embracing DaaS is not just a tactical solution; it's a transformative approach that propels businesses to new heights of productivity while fortifying their financial stability.
Let's delve deeper into how DaaS services solve the problem of outdated devices:
1. Enhanced Employee Experience
With DaaS, employees are provided with a comprehensive package that includes the latest devices, up-to-date software, and exceptional support.
This combination empowers employees to work efficiently, unburdened by the frustrations of sluggish technology.
The result? A significant increase in workplace performance since tasks that were once dragged can now be accomplished with ease and speed.
Above all, employees no longer have to endure the agony of waiting for their computers to boot up or dealing with constant software crashes.
DaaS ensures that they have the tools they need to excel, fostering a conducive work environment.
2. Effective Expense Management
Operating on a subscription-based model, DaaS enables businesses to manage expenses with precision. Unlike the unpredictable costs associated with maintaining outdated devices, DaaS offers predictable monthly payments.
This predictability eliminates the financial strain caused by unexpected repair costs, allowing businesses to allocate resources more efficiently.
For instance, Tan no longer had to worry about his budget being blindsided by unexpected IT expenses.
With DaaS, he gained control over his finances, redirecting resources towards strategic initiatives that drove growth and innovation.
3. Zero Maintenance Cost
One of the most compelling aspects of DaaS is the elimination of maintenance costs. DaaS offers technical expertise and support teams that are readily available to address any concerns.
This means that when Tan's employees encounter technical issues, they have a dedicated team at their disposal to resolve problems promptly.
4. Utmost Flexibility
DaaS isn't a one-size-fits-all solution as it caters to the unique needs of businesses.
Companies can easily change or upgrade their existing DaaS plans or units to align with their evolving business requirements.
This scalability ensures that the technology remains in lockstep with the company's growth and innovation strategies.
For Tan's company, this flexibility meant that he could scale his IT infrastructure up or down as needed without the headache of procuring and disposing of hardware.
5. Excellent Security
Additionally, DaaS bolsters its offerings by addressing the concerns of security in the digital age with advanced measures.
The inclusion of HP Wolf Pro Security brought an extra layer of protection to the table.
With a triple-layer security approach, it provided exceptional defence against cyber-attacks, ensuring the safety of sensitive company data.
The real-time threat alerts feature further fortified security measures. As such, companies could operate with confidence, knowing that their vital information was safeguarded against an ever-evolving landscape of digital threats.
Invest in DaaS and Increase Workplace Performance
Do you find yourself in the same predicament as Tan? Don't let outdated technology hinder your workplace performance.
Embrace the future of IT with DaaS and HP products in order to empower your team to reach new heights of efficiency.
At DaaS, we offer a range of reliable Device as a Service solutions with end-to-end lifecycle services to deliver comprehensive device lifecycle management.
Make the much-needed change for your business by upgrading your devices, managing expenses effectively, and enhancing security with DaaS!