Refurbished Laptop Supplier Malaysia
As a trusted refurbished laptop supplier in Malaysia, ICT Zone offers reliable second-hand devices for personal and business use. We ensure that every refurbished laptop or computer has been revitalised and tested, so our customers can enjoy efficient devices at an affordable price.
Quality Refurbished Laptops & Computers
We are changing how people perceive second-hand technology. Offering the market's latest devices from renowned brands, ICT Zone proves that a refurbished laptop does not always come with disadvantages like lower configuration or performance issues. In fact, it puts you in a position to reap financial, business, and environmental-related benefits.
Also known as a reliable refurbished laptop supplier in Malaysia, ICT Zone is a leading Tech XaaS company offering total digital solutions. We specialise in tech financing, managed, and consulting services, empowering companies to stay agile in an increasingly competitive business world.
Generally, refurbished devices refer to desktops or laptops that were used by previous owners. Since every refurbishment company has its own standards and processes, the term "refurbished" can mean a variety of things. But with ICT Zone, you can rest assured that each refurbished desktop or laptop we supply has been inspected, repaired, and restored to its best possible condition.
Devices that are as Good as New
We take great measures to ensure the quality and durability of our refurbished devices. As part of our refurbishing process, our experts would test each laptop or desktop and make necessary repairs before cleaning and resetting the software to factory conditions. Once they are restored and repackaged, the refurbished devices are often good as new.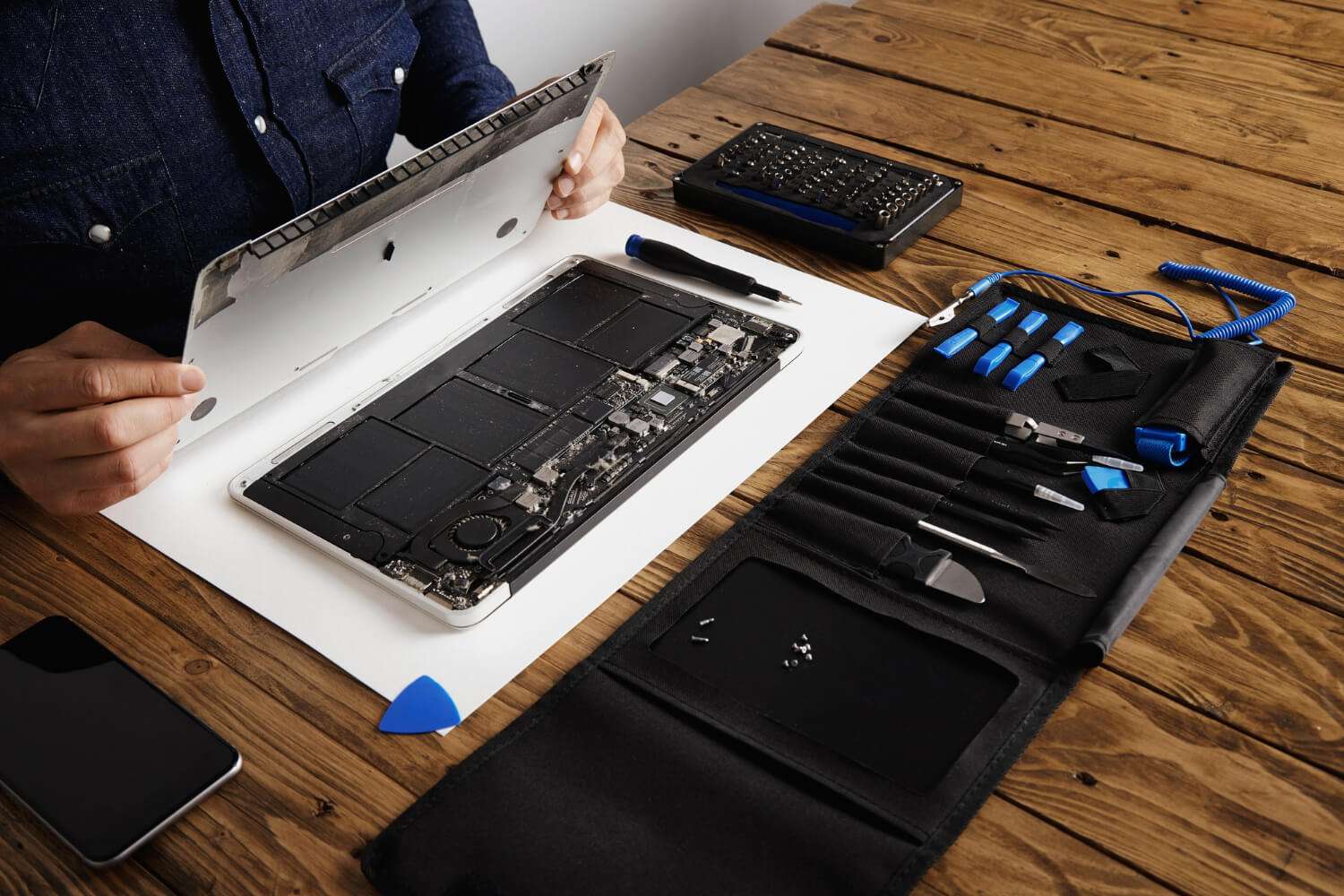 You can often buy a top-tier refurbished laptop or computer that is 20-30% cheaper than its original price. This significant discount can go a long way to help you own high-performing devices without breaking your budget.
Buying refurbished devices can help companies with limited budgets access better devices at a lower price. It can also help your company reach its corporate social responsibility goals. By working with refurbished devices, you associate your brand with values that the public will gladly support—eco-friendly, ethical, and caring.
Producing IT products means massive amounts of energy are used and more pollutants are released into the atmosphere. By choosing to buy refurbished products, you can reduce the negative impacts of energy overuse and improve air pollution. Additionally, you would be keeping e-waste out of landfills and lowering the demand for raw materials and parts, which slows down the destruction of habitats.
Where Our Refurbished Devices Come From
ICT Zone runs the "Buy Back Program" as part of our
device recovery
solution. Under this program, our customers recycle their used devices or trade them in for cashback. We take these devices and give them a new lease on life. Through the recycling and reusing of hardware devices, we can reduce e-waste and help preserve the natural environment.
Looking for a Refurbished Laptop
or Computer?
Get quality second-hand devices from a trusted refurbished laptop supplier.
The lifespan of a refurbished laptop largely depends on the refurbishing company and its age before refurbishment. If you have a laptop that is already 2 years old, a realistic lifespan to expect is about 2 more years. Buy from a professional refurbished laptop supplier like ICT Zone to ensure the longest possible lifespan for your refurbished devices.
The idea that refurbished computers are slower stems from a general misconception about refurbished devices. The truth is that many refurbished devices are not at the end of their lifespan. When put to the test, they often have processing speeds akin to their new counterparts.
Here are some of the top things to look out for when you are considering buying a second-hand laptop:
The purpose of the laptop. It will determine the RAM, processor, and storage you need.
Your budget. Compare prices from different sellers on all platforms to find one that suits your budget.
If it works well before buying. Never buy a second-hand laptop before making sure it functions well on the spot.